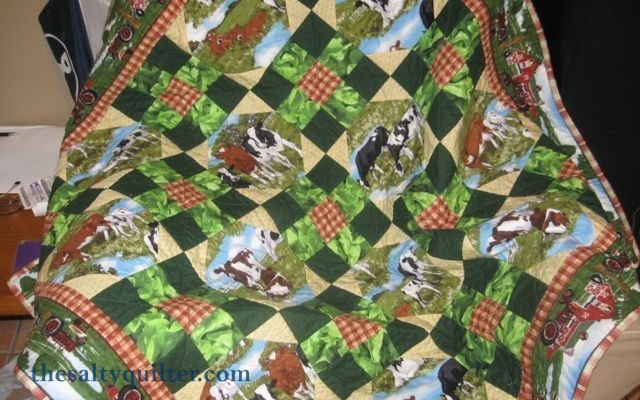 General Info
Start Date
 

Oct 3, 2010

Finish Date
 

Oct 26, 2010

Status
 Finished
Size
 45″ square
Pattern
 From The Quilter magazine
What it's for
 Baby gift
Batting
 Cotton
Quilt Top Notes/Techniques
Had a hard time matching up straight seams with 45 degree seams on snowball blocks.  Didn't have enough of border stripe to mitre corners as first desired.  Had to carefully match pattern when sewing together border fabric.
Quilting Notes/Techniques
Ditch quilted between blocks.  First free motion quilt. FM quilted loops in monofiliment on border.
Progress Pictures