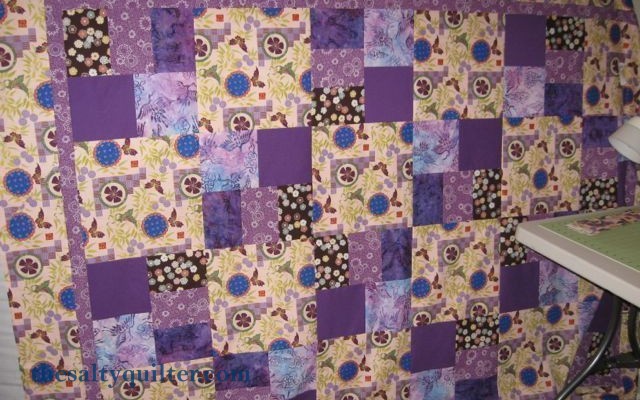 Amanda's Butterflies
May 5, 2010
General Info
Start Date
 

Apr 18, 2010

Finish Date
 

May 5, 2010

Status
 Finished
Size
 63″ x 87″
Pattern
 Just Can't Cut This
What it's for
 Birthday gift for my friend Amanda
Batting
 Matilda's Own 100% cotton batting.
Quilt Top Notes/Techniques
This is a really easy and versatile pattern.
Quilting Notes/Techniques
Professionally quilted by Quilting Magic with an all over butterfly design.
Progress Pictures