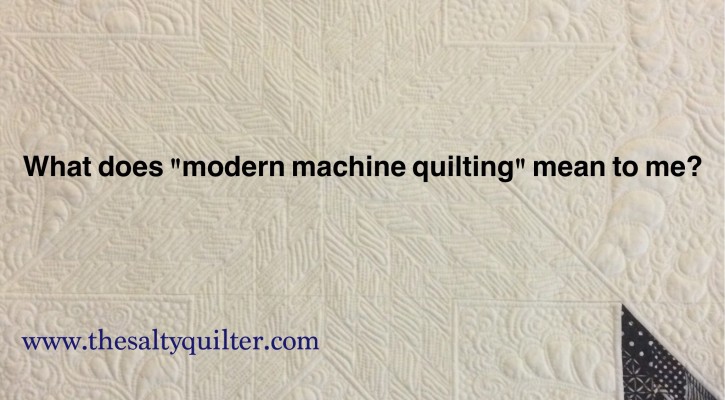 Hello and Happy New Year! I've had quite the month healthwise (on the mend) and unfortunately my blog has been neglected.
But, I had a prompt today I couldn't refuse. Forgive me for a slightly more freeform blog post. 😉
---
The lovely Christa Watson of Christa Quilts asked a question in the Facebook Group Modern Quilting…Exploring A Fresh Horizon (you should join if you aren't a member already). She asked:
What does "modern machine quilting" mean to you?
Hoo boy, Christa you may regret asking me that question. I will preface this by saying that free motion quilting is probably my favourite part of the quilting process. And I've worked hard to become proficient and skilled in this area. So I am certainly biased.
I will say that "modern machine quilting" is NOT limited to straight line or matchstick quilting. I saw a lot of this style of quilting on the quilts displayed at QuiltCon. I even took a class about it with Jacquie Gering, the patron saint of matchstick quilting, at QuiltCon.
I hate to say it, but straight line quilting, to me, is basically the "all-over meander" of the modern quilting world. It's effectively a quilt Zamboni, mowing down the texture of the quilt.
Now, that's not to say that this type of quilting shouldn't be used. It certainly suits many "modern" styles. But there are so many other options out there.
With all that wonderful negative space that modern quilts often provide, why not fill it with fabulous free motion quilting!?! We've seen some fantastic examples of skilled quilters using and enhancing negative space. Angela Walter's quilts immediately spring to mind.
What about using a traditional pattern in a new and modern way? How about Angela Walter's Creepy Feathers on a Tula Pink quilt? How about the extra layer of meaning added to Thomas Knauer's Pride quilt by quilting a double wedding ring pattern over the rainbow piecing (pretty sure Lisa Sipes did the quilting)?
I'm reminded again of the five stages of grief I went through watching Jacquie Gering's What is a Modern Quilt webinar in 2014 – one of my major sticking points was that the quilting should be secondary to the design.
To this I say: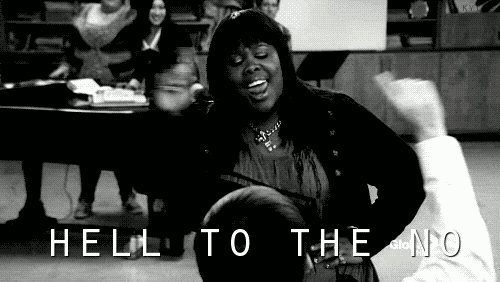 Quilting gives us another way to express our creativity. Take advantage of the opportunity to make your quilt truly spectacular.
As OG Quilter Harriet Hargrave says:
The quilting makes the quilt.
Yes, it should enhance the piecing/quilt top – that's the goal for the quilting on EVERY quilt, whether traditional, contemporary, art or modern in style.
But in no way, shape or form, should quilting be considered the red headed stepchild of the modern quilt world.
¡Viva la modern machine quilting revolution!
Anyway, that's my rant for now. I should probably go back and add in some pictures at some point, but I've at least gotten it off my chest.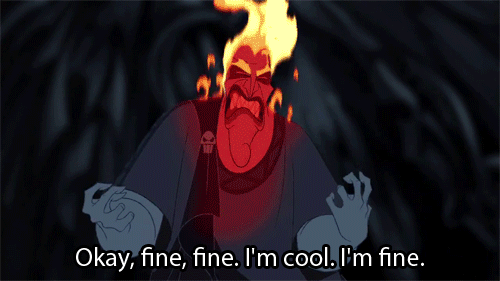 I'll be keen to check out Christa's webinar for MQG members.
What do you think? What does "modern machine quilting" mean to you? Let me know in the comments, or hit up the original FB post.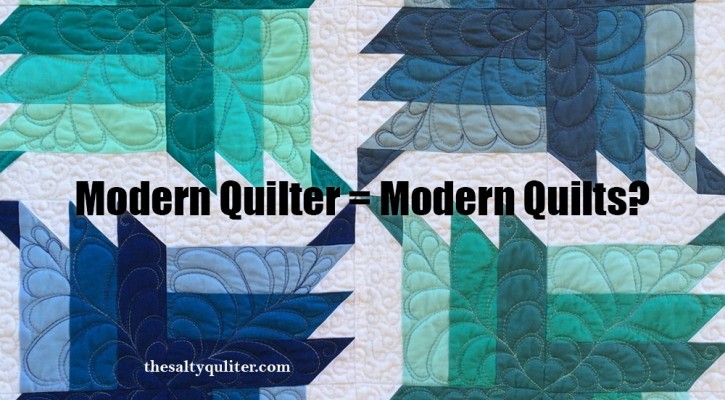 My quilty friend Crystal has been hosting the fantastic Modern Quilting, Modern Women series over on her blog Raspberry Spool. Today she posted an interview with the resplendent Mary Fons.
In the interview, Mary talks about whether she considers herself to be a "modern quilter":
I'm a modern quilter only if you take "modern" to mean now. I think that word actually can't be used in this way, however, because of the genre we have. So I consider myself a "contemporary" quilter but in every other way a quilter can be modern today, I am. I used social media and video to do a lot of work; I lecture and teach and all that business (booking, promo stuff, blog posts, ticket sales, etc.) happen well and quickly because of the Internet.
Mary nicely sums up some thoughts I've had for a long time:
If you don't make "modern (style) quilts" can you consider yourself to be a "modern quilter"?
This is certainly not a new topic. Many different bloggers have covered this same ground, several coming up with different answers (embrace it, ignore it, who cares?). So I'm not exactly covering new ground.
The Catalyst
I think this conversation was really brought to head with the acceptance (or rejection) of quilts for the QuiltCon 2015 show nearly a year ago now. The Modern Quilt Guild strictly adhered to their definition of a modern quilt and the requirements of their categories. (Full disclosure – I entered my Blue Steel mini quilt and was not accepted, although after seeing other people's entries on Instagram I was certainly not surprised, or particularly disappointed.)
And obviously it's the MQG's show; they can pick who they want to be in it. My hypothesis is that they really wanted to show a strong differentiation between modern style quilts, and traditional, or merely contemporary style quilts.
Shortly before this, I watched Jacquie Gering's MQG webinar (only available to MQG members) about the definitions of the modern quilting style. Not gonna lie – I felt like I was going through the five stages of grief watching this webinar. I realised then that the majority of the quilts I make are definitely not modern and those that are, are barely blips on the modern spectrum.
I had the opportunity to take a straight line quilting class with Jacquie at QuiltCon in 2015 and both she and the class were lovely. Unfortunately, I had almost completely lost my voice at the time, so I couldn't take to the opportunity to further discuss my response with her.
The Imminent Future
Now that the Modern Quilting Movement has effectively entered its adolescence, the MQG (effectively the governing body and leader of the movement) will need to decide what's more important – a descriptive style of quilting or people.
In the end, for the movement to be successful and enduring, it will need to side with the people. Styles and trends come and go, but people will always remain.
Like Mary Fons, my quilting and participation in the craft has been shaped by the people around me, including and especially, on the internet. My quilts may not be "modern quilts", but I am most certainly a modern quilter in attitude.
In the end, it can be summed up by a new member of the fabulous Canberra Modern Quilt Guild: "I felt like I found my people."
I'd love to know your thoughts. Do you consider yourself a modern quilter?