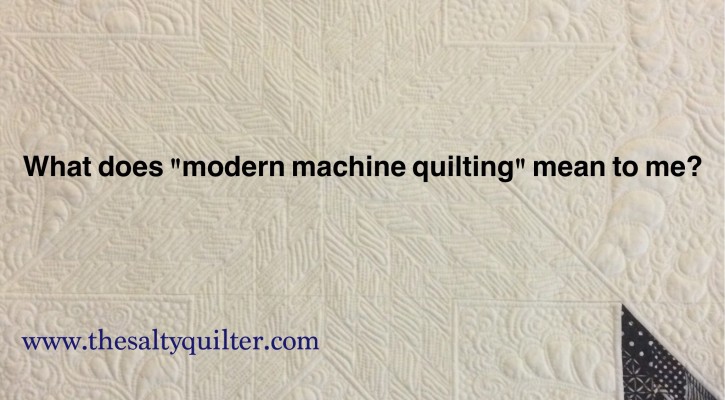 Modern Machine Quilting – What does it mean to me?
January 14, 2016
Hello and Happy New Year! I've had quite the month healthwise (on the mend) and unfortunately my blog has been neglected.
But, I had a prompt today I couldn't refuse. Forgive me for a slightly more freeform blog post. 😉
---
The lovely Christa Watson of Christa Quilts asked a question in the Facebook Group Modern Quilting…Exploring A Fresh Horizon (you should join if you aren't a member already). She asked:
What does "modern machine quilting" mean to you?
Hoo boy, Christa you may regret asking me that question. I will preface this by saying that free motion quilting is probably my favourite part of the quilting process. And I've worked hard to become proficient and skilled in this area. So I am certainly biased.
I will say that "modern machine quilting" is NOT limited to straight line or matchstick quilting. I saw a lot of this style of quilting on the quilts displayed at QuiltCon. I even took a class about it with Jacquie Gering, the patron saint of matchstick quilting, at QuiltCon.
I hate to say it, but straight line quilting, to me, is basically the "all-over meander" of the modern quilting world. It's effectively a quilt Zamboni, mowing down the texture of the quilt.
Now, that's not to say that this type of quilting shouldn't be used. It certainly suits many "modern" styles. But there are so many other options out there.
With all that wonderful negative space that modern quilts often provide, why not fill it with fabulous free motion quilting!?! We've seen some fantastic examples of skilled quilters using and enhancing negative space. Angela Walter's quilts immediately spring to mind.
What about using a traditional pattern in a new and modern way? How about Angela Walter's Creepy Feathers on a Tula Pink quilt? How about the extra layer of meaning added to Thomas Knauer's Pride quilt by quilting a double wedding ring pattern over the rainbow piecing (pretty sure Lisa Sipes did the quilting)?
I'm reminded again of the five stages of grief I went through watching Jacquie Gering's What is a Modern Quilt webinar in 2014 – one of my major sticking points was that the quilting should be secondary to the design.
To this I say: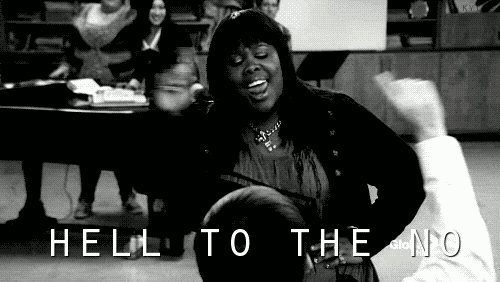 Quilting gives us another way to express our creativity. Take advantage of the opportunity to make your quilt truly spectacular.
As OG Quilter Harriet Hargrave says:
The quilting makes the quilt.
Yes, it should enhance the piecing/quilt top – that's the goal for the quilting on EVERY quilt, whether traditional, contemporary, art or modern in style.
But in no way, shape or form, should quilting be considered the red headed stepchild of the modern quilt world.
¡Viva la modern machine quilting revolution!
Anyway, that's my rant for now. I should probably go back and add in some pictures at some point, but I've at least gotten it off my chest.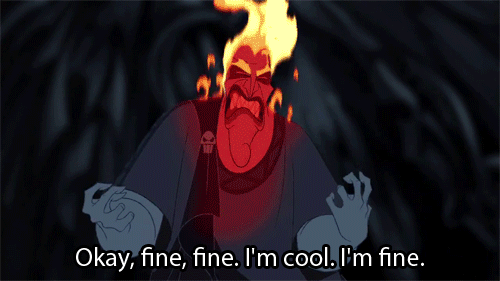 I'll be keen to check out Christa's webinar for MQG members.
What do you think? What does "modern machine quilting" mean to you? Let me know in the comments, or hit up the original FB post.