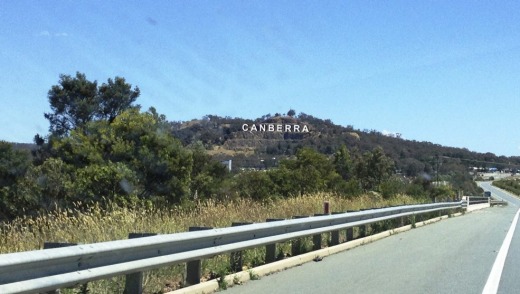 Canberra Fabric and Craft Shops
November 9, 2015
After the positive feedback from my post and Google Map for the Phillip Arts and Crafts Enclave, I've decided to make a new map/post with details of the independent fabric and craft shops in Canberra.
Below are some of the shops that I've visited with some quick reviews. I made a custom Google Map here for your convenience, and embedded below. Info was up to date upon the publish date – it's suggested you check the website/call the shop in question before you arrive to confirm current opening hours.
Note that some content has been repeated from my Phillip post.
Fabric/Quilting Shops
Addicted 2 Fabric – Phillip
Probably Canberra's best known independent fabric shop. A2F carries a huge variety of quilting fabric – mostly in the modern style – as well as dress fabric and Liberty lawn. They also have a good range of notions.
Calico Patch – Gold Creek
Calico Patch is like a treasure hunt – it is literally packed to the rafters with fabrics of all styles. They tend to be more traditional, but also have a great range of Christmas, Australiana, and other themes. One of the few shops I've seen anywhere in Australia that has a good range of flannel. If you're looking for something specific, I highly suggest you ask a staff member – they seem to know exactly where everything is.
One of the few shops open on a Sunday in Canberra. Gold Creek also has lots of lovely shops and is ideal for a visitor without much time.
Canberra Sewing Centre – Phillip
Canberra Sewing Centre has probably the best range of thread (for sewing machines) in Canberra. They carry all the major brands. They also have a small range of fabric (mostly traditional style) and products for embroidery such as a selection of stabilisers. They also do sewing machine repair onsite. They really shine with their friendly and knowledgeable staff.
Hobbysew  – Belconnen (Westfield)
An outlet of the popular Hobbysew quilt shops. Hobbysew has a huge range of fabrics, in pretty much every style from modern to contemporary and traditional. They also have a good range of notions, lights, rulers, and other quilty tools.
One of the few shops open on a Sunday in Canberra.
KimoYes – Phillip
KimoYes carries vintage Japanese fabric including silk and cotton from kimonos. This shop is a must visit just to check out the beautiful fabrics. They also have gifts and pre-made items like purses and brooches made out of the fabric.
One of the few shops open on a Sunday in Canberra.
Sew Simple – Phillip
Sew Simple has a small range of quilting fabrics, thread and notions. They have a wide variety of batting available. They also have a long arm machine you can rent by the hour.
They are also a Janome dealer and where I take my MC6600P for its servicing and buy my bobbins.
Craft Shops
Crafty Frog – Kambah
Crafty Frog has the best selection of hand embroidery thread anywhere in the ACT. They have an extensive range of yarns, cross stitch kits and supplies, felt and more. The friendly, personalised service is also excellent.
Stitch 'N Time – Phillip
Stitch 'N Time primarily carries yarn and products for knitters/crocheters. They have a wide selection of notions and a small range of embroidery thread and cross stitch kits.
Woolshed – Manuka
A little shop crammed with beautiful yarns. They only carry the good stuff – no cheap or acrylic yarns here.
Canberra folks, have I missed a favourite shop of yours? Let me know in the comments.
P.S. – If you want to make your own custom Google map(s) for fabric/craft shops in your area, it's surprisingly easy. Check out the tutorial here. All you need is a free Google account.