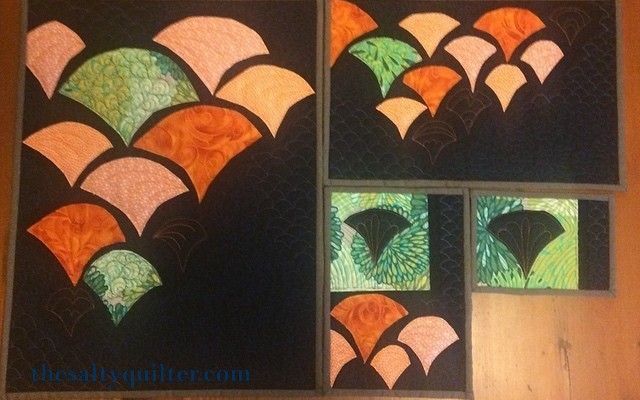 OMG #14 I'll Be Clammed!
May 6, 2015
General Info
Start Date
 

Apr 25, 2015

Finish Date
 

May 6, 2015

Status
 Finished
Size
 15″ x 20″, 10″ x 15″, 7″ x 10″ & 5″ x 7″
Pattern
 My own design
What it's for
 Helen Godden's OMG Quilts
Batting
 Wool
Quilt Top Notes/Techniques
I always wanted to make a clamshell quilt, but didn't want to hand piece it. This freeform style gave me the option to make it easy and fun.
Quilting Notes/Techniques
Quilted with various related FMQ designs.
Progress Pictures