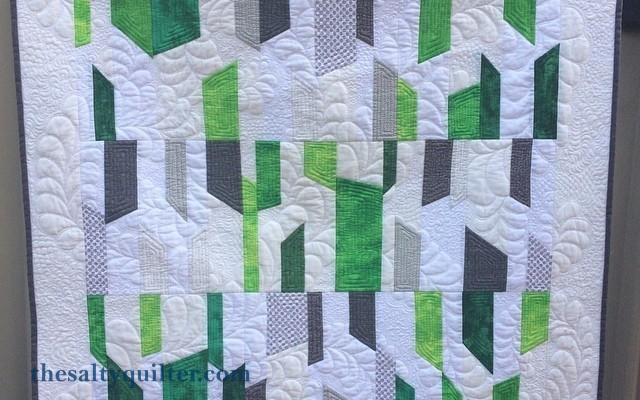 Forest in the Fog
January 14, 2015
General Info
Start Date
 

Dec 22, 2014

Finish Date
 

Jan 14, 2015

Status
 Finished
Size
 36″ square
Pattern
 My own design
What it's for
 Gift for my Mother-in-law's birthday
Batting
 2 x layers bleached cotton batting
Quilt Shows
Modern Quilt Show Australia – May 2015
Canberra Quilters Exhibition – August 2015
Quilt Top Notes/Techniques
I made the green block as part of a Canberra Modern Quilt Guild challenge in 2013. My MIL requested a green, gray and white wall hanging for her birthday, so I am expanding on the original block.
Quilting Notes/Techniques
Marked out a feather pattern with gaps in the green/gray areas to make it look like the feathers are behind the colour sections. Added in a variety of fillers.
Progress Pictures