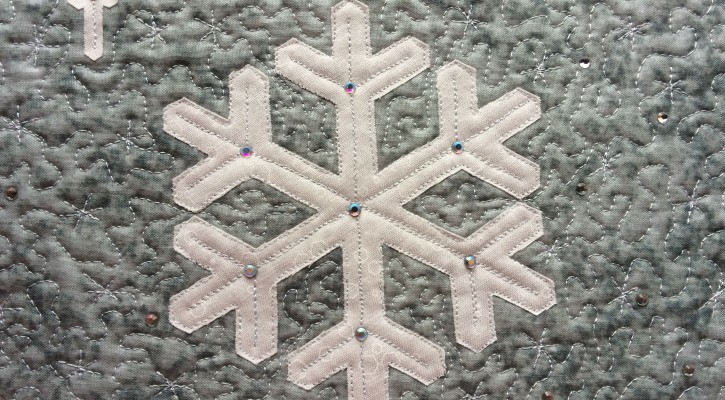 A Song of Ice and Fire
August 4, 2015
The Bad Ass Quilters Society is hosting a Game of Thrones quilt challenge. We Aussies were fortunate enough to get a local supply via Professional Quilting Services.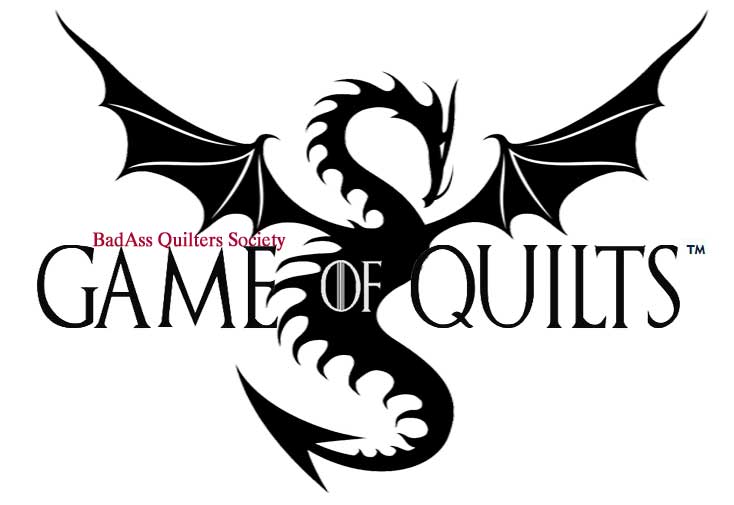 The quilts must be made completely with the fabric provided (including binding) and can only be 18 inches square.
I bought both colourways and have finished my first quilt – A Song of Ice and Fire – using the Blood, Stone, Steel and Fire colourway.
My inspiration was of course the name of George RR Martin's book saga. The three snowflakes represent the prophesied three heads of the dragon.
My friend Jennifer was kind enough to loan me her "glitteriser" to add some sparkle with hot fix crystals.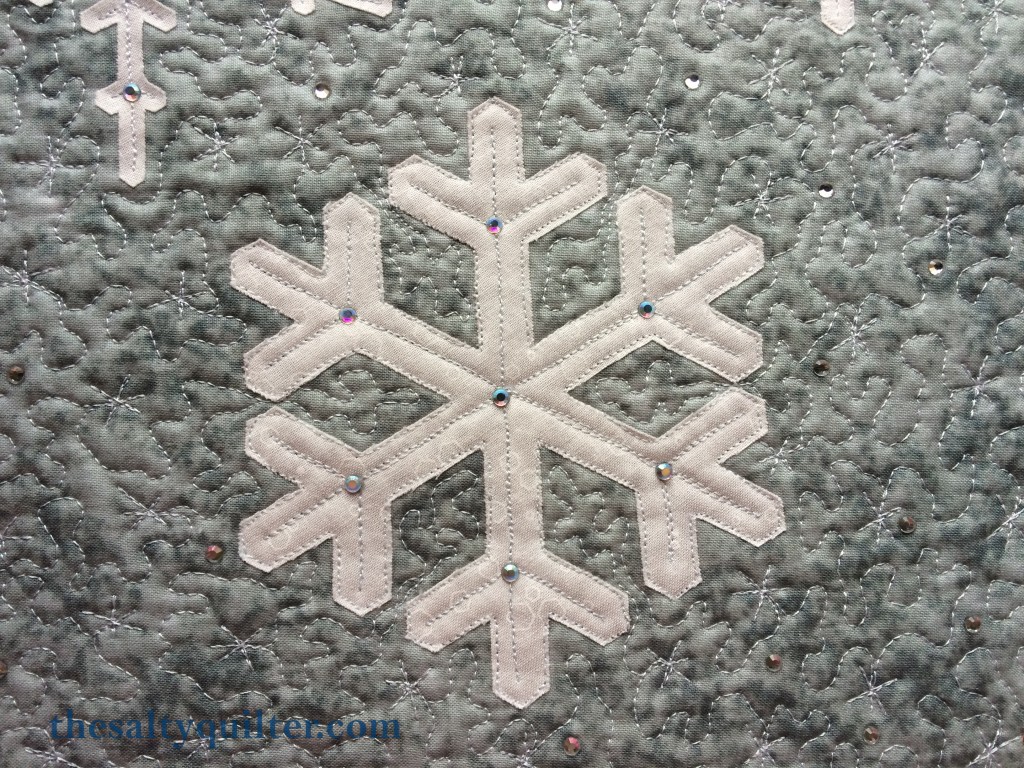 I used Sew Fresh Quilts flanged quilt binding tutorial. I will need some more practice with this technique, but I'm happy with the overall effect.
I'll be sending my quilt to the USA for display at AQS Chattanooga in September 2015. There will also be online voting.
Now I have to figure out what do with the other fabric pack.