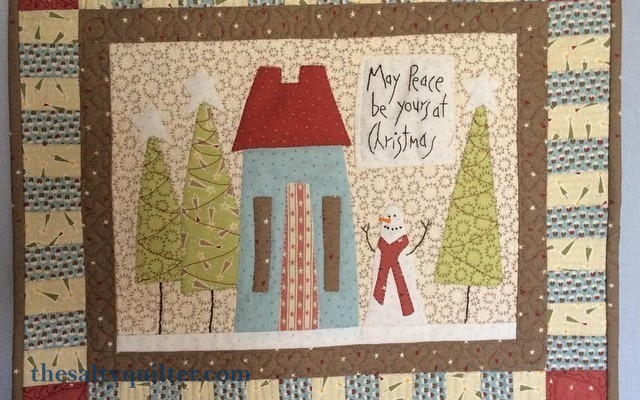 Home for the Holidays
December 7, 2014
General Info
Start Date
 

Nov 25, 2014

Finish Date
 

Dec 7, 2014

Status
 Finished
Size
 Approx 18″ x 15″
Pattern
 Hometown Holiday quilt kit from Fat Quarter Shop
What it's for
 Gift for Bill and Karen.
Batting
 ?
Quilt Top Notes/Techniques
I don't know why, but I struggled with the pieced border. It took me three times to get it right. I thought I could strip piece it and messed it up.
Quilting Notes/Techniques
Quilted with invisible thread and Gutterman cotton.
Progress Pictures