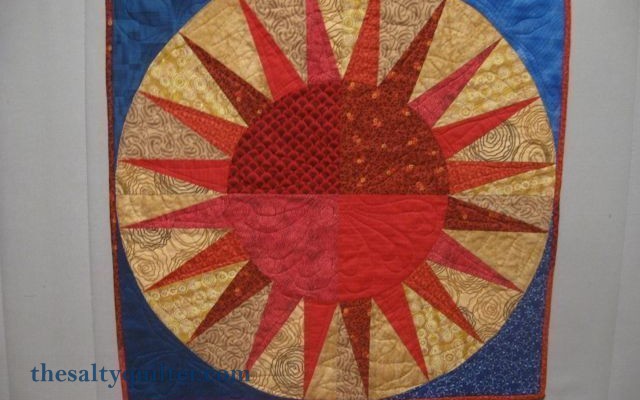 Points of Pride
February 14, 2011
General Info
Start Date
 

Feb 8, 2011

Finish Date
 

Feb 14, 2011

Status
 Finished
Size
 24.5″ x 24.5″.
Pattern
 Points of Pride from American Patchwork and Quilting magazine
What it's for
 Gift for Aunt Pam.
Batting
 Matilda's Own 100% cotton batting.
Quilt Top Notes/Techniques
Quilting Notes/Techniques
Sewing machine had issues with monofiliment machine quilting.  Had to switch to coats and clark polyester thread for corners.
Progress Pictures