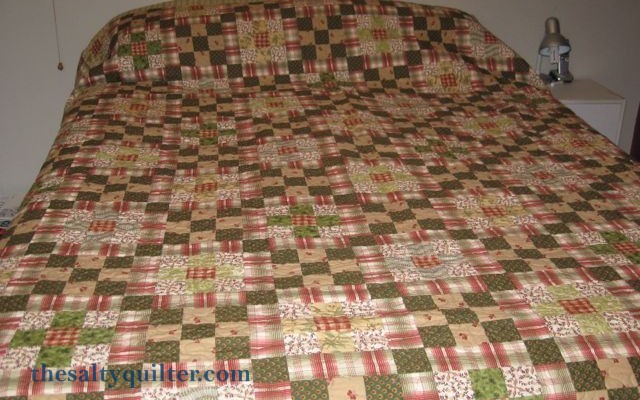 General Info
Start Date
 

Jan 29, 2010

Finish Date
 

May 5, 2010

Status
 Finished
Size
 98″ x 98″
Pattern
 The Promise of Spring
What it's for
 My BFF's wedding gift
Batting
 Matilda's Own 100% cotton batting
Quilt Top Notes/Techniques
My first bed sized quilt. Expanded pattern from wall hanging size to king size.
This was when I really fell in love with quilting. I was going through a hard time at work and making this quilt helped keen me sane.
Quilting Notes/Techniques
Professionally quilted by Quilting Magic with an all over meander.
Progress Pictures