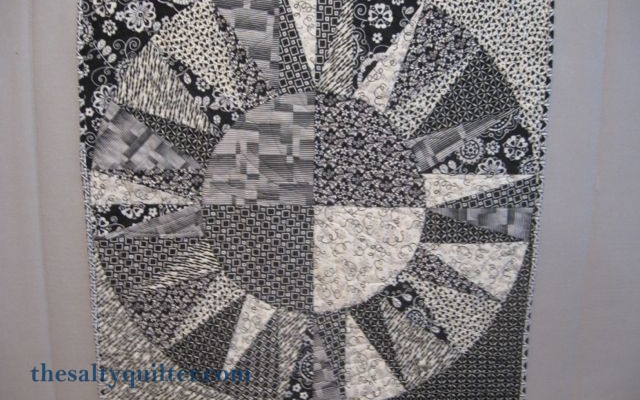 General Info
Start Date
 

Jan 28, 2011

Finish Date
 

Feb 6, 2011

Status
 Finished
Size
 24.5″ x 24.5″
Pattern
 Points of Pride from American Patchwork and Quilting magazine
What it's for
 For my sister Pearl who lives in NYC.
Batting
 Matilda's own 100% cotton batting.
Quilt Top Notes/Techniques
First quilt with curved blocks.
Quilting Notes/Techniques
Free motion machine quilted with monofilament and 50wt Gutterman thread in bobbin.
Progress Pictures