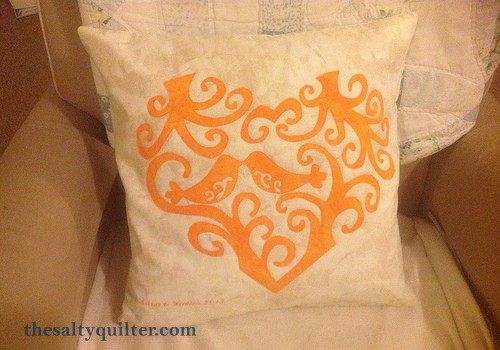 Love Birds Pillow
September 17, 2013
General Info
Start Date
 

Sep 9, 2013

Finish Date
 

Sep 17, 2013

Status
 Finished
Size
 18″ square
Pattern
 Love Birds
What it's for
 Wedding gift for my cousin and her wife.
Batting
 Iron on poly.
Quilt Top Notes/Techniques
Raw edge appliqué. This pattern requires a medium weight fusible web like Steam-a-Seam 2 and a fabric with a fairly tight weave like a batik, otherwise the curls fall apart.
Quilting Notes/Techniques
Progress Pictures