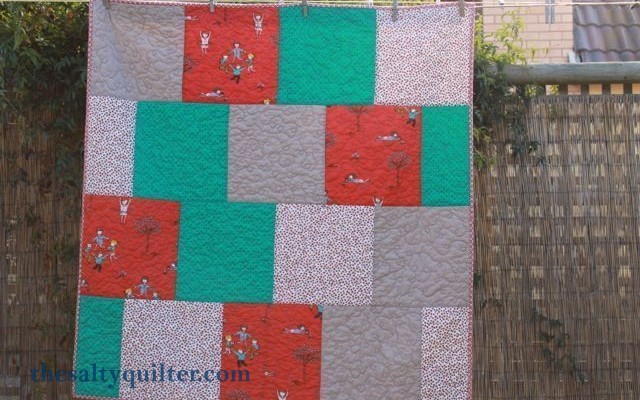 General Info
Start Date
 

Apr 29, 2012

Finish Date
 

May 15, 2012

Status
 Finished
Size
 38.5″ x 38.5″
Pattern
 My own design
What it's for
 Gift for my co-worker Terri's new baby
Batting
 Sew Easy 100% cotton batting.
Quilt Top Notes/Techniques
My own basic design. Terri choose colours.
Quilting Notes/Techniques
Ditch quilted with YLI invisible thread and 50wt Gutterman cotton in the bobbin. FMQ in all over loop de loop in grey variegated 30wt Gutterman cotton.
Progress Pictures