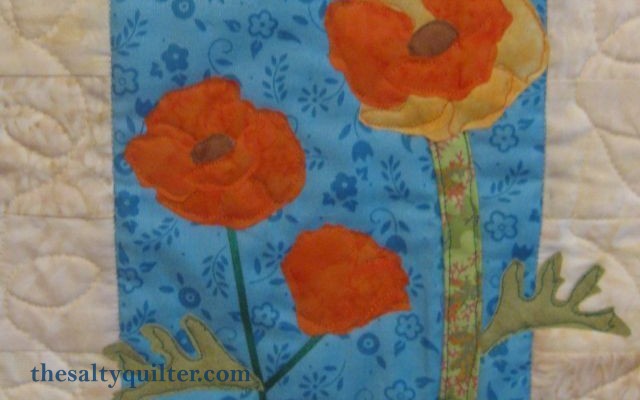 California Poppies
February 6, 2011
General Info
Start Date
 

Feb 4, 2011

Finish Date
 

Feb 6, 2011

Status
 Finished
Size
 12″ x 10″
Pattern
 Perfect Poppies
What it's for
 Gift for Rachel
Batting
 Matilda's Own 100% cotton batting.
Quilt Top Notes/Techniques
Used left overs from Tree of Life Quilt. Used bias binding purchased for Tree of Life, but not used. Ironed binding into french fold before using.
Quilting Notes/Techniques
Free motion quilted/machine appliqued at one time.
Progress Pictures