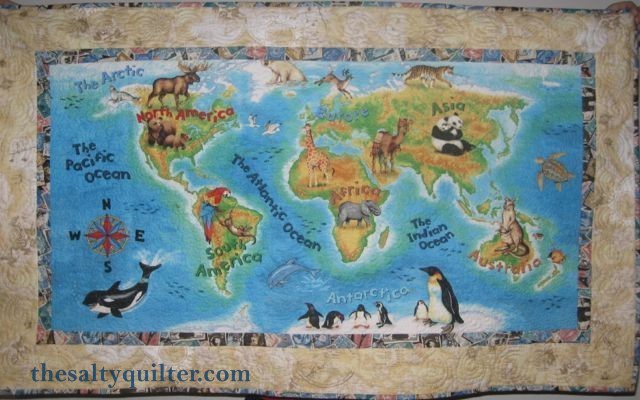 General Info
Start Date
 

Apr 21, 2012

Finish Date
 

May 1, 2012

Status
 Finished
Size
 30″ x 50″
Pattern
 My own design
What it's for
 Gift for my cousin's son Jack
Batting
 Sew Easy 100% cotton batting.
Quilt Top Notes/Techniques
For Jack to pin his post card collection on to.
Quilting Notes/Techniques
FMQ paisley shell designs and spirals with YLI invisible thread.
Progress Pictures